IoDLT Status Update
Hi Symbol Community!
It's been a minute - we'd just like to update everyone on what we've been up to, the progress, and direction of IoDLT. We've been really solidifying our direction at the start of this year - I'm personally pleased to say that I think we have quite a few exciting ideas being worked on, implemented, and thought up as this is being written.
Without further ado, here's a short style review oh what IoDLT is working on, done, and plans to do this coming quarter:
nftize progress and nftized.app
Nftize has taken a slightly different meaning to us. For those who don't quite know what nftize is:
The word nftize™ is a pending Trademark owned by IoDLT. To nftize™ an asset is to issue a non-fungible token (NFT) for that asset and store it on Symbol. The nftized asset certifies the asset's authenticity, condition, provenance, amongst many other parameters. It may also certify other criteria unique to that asset, including contract conditions.
Nftize is the wider vision here, an amalgamation of IoDLT's previous concepts in one protocol. In essence, we're striving to turn NFTs into much more than mere assets on a screen. We want to give them a verified digital thumbprint, utility, liquidity, whilst also allowing a tie to the physical world to remain in place.
Most NFTs are representative, meaning they represent something that has (usually) no inherent value. We want to make NFTs functional and practical, not just representative. For example, an IoT device can be nfitzed, and thereon the data stream from it can be easily tokenized and therefore liquid.
We're happy to announce immense progress on our nftize app, which allows anyone to create NFTs on Symbol in accordance with our protocol!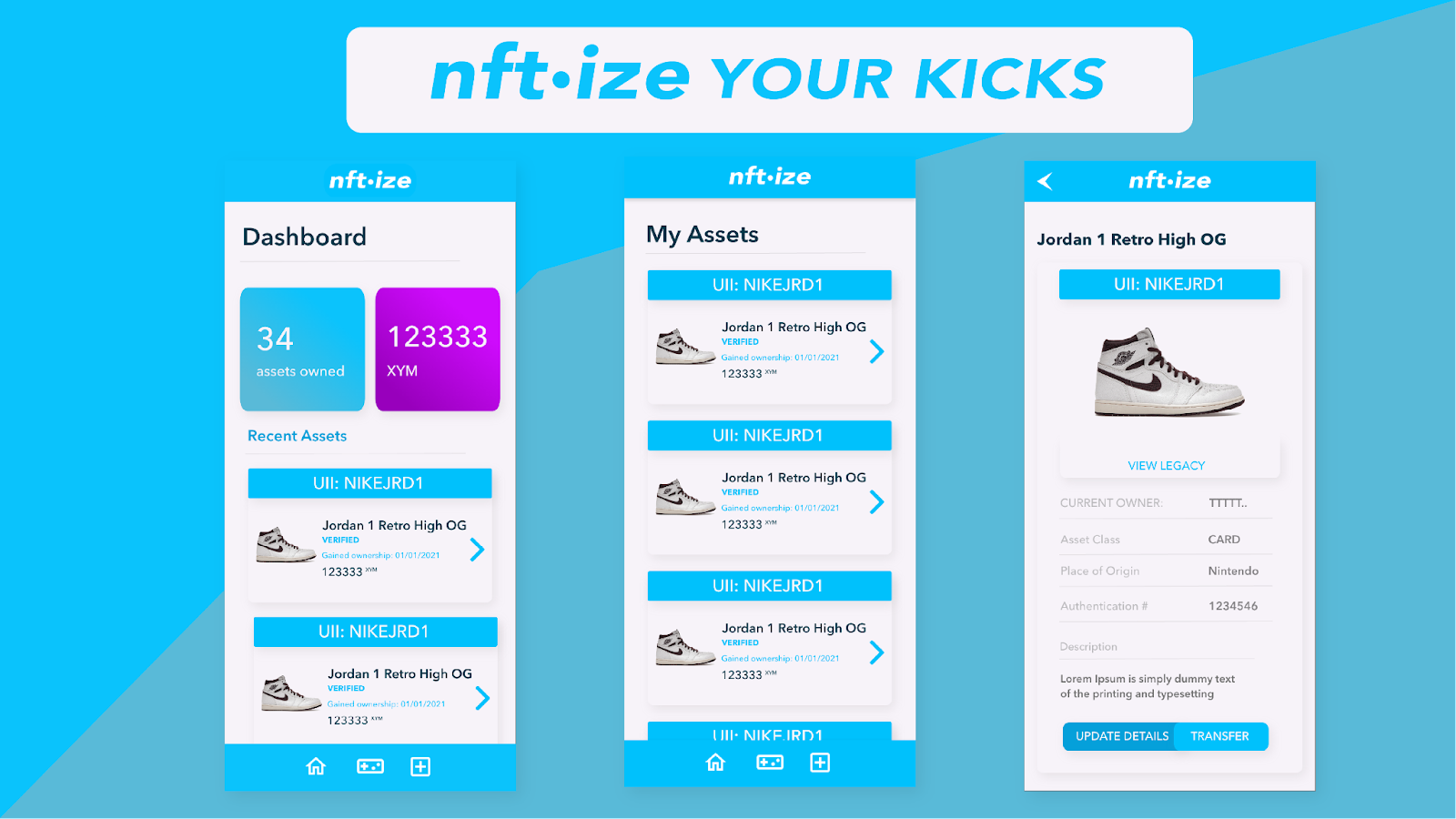 You can view these assets being registered live on the Symbol testnet at nftized.app - a fully functioning nftize explorer (still WIP!). We have an avalanche of valuable assets (coins, art prints, civil war documents, collectible video games, and real estate) that are queued to be nftized in the coming month.
IoT Node Progress - Creating Replicable "home router style" Symbol Nodes
We've also made significant progress in another area of development. We recently got a Symbol testnet node build working on the Raspberry Pi 4. We plan to release the instructions for how to do this, however we took it a step further: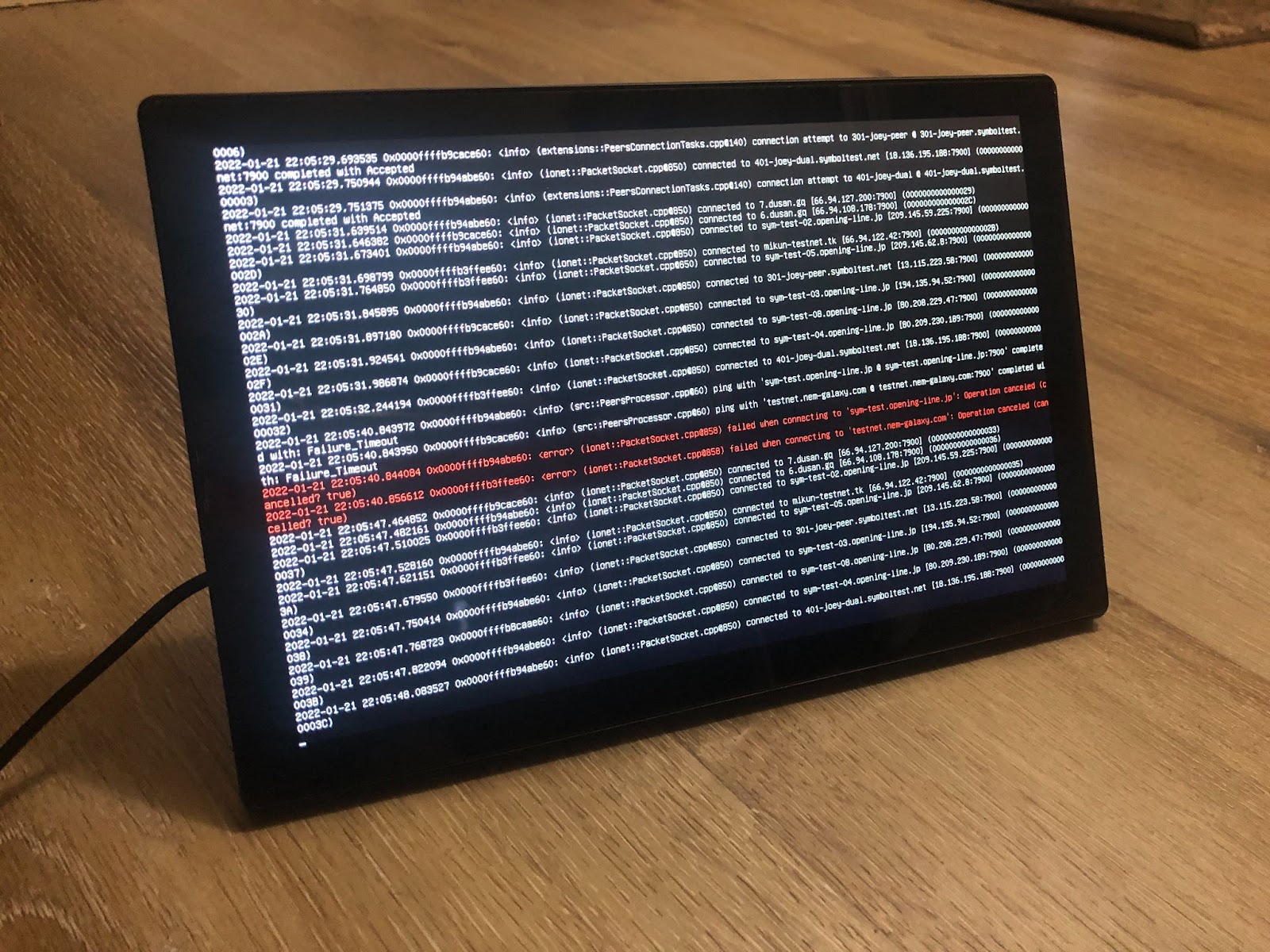 This particular setup features a 10 inch, IPS display, Raspberry Pi 4, and a dual node Symbol config. Soon, we will enable kiosk mode to allow for the block explorer to also be displayed (and potentially other node stats!).
This changes the scene for deploying nodes, as it lowers the barrier of entry by providing an affordable, user friendly, and easy way to deploy your own Symbol node in your local space.  It also presents business opportunities for deploying local, custom chains for context driven applications.
CannTrack Intro and Supply Chain Initiatives
For the past year, we've been working closely with Green Organics - a full spectrum cannabinoid consulting company in Shibuya Tokyo. We've spent time evaluating, architecting, and now finally implementing a basic supply chain solution for them.
The CannTrack mobile app is used to log checkpoints to CBD batches. Each checkpoint represents a specific stage along the supply chain.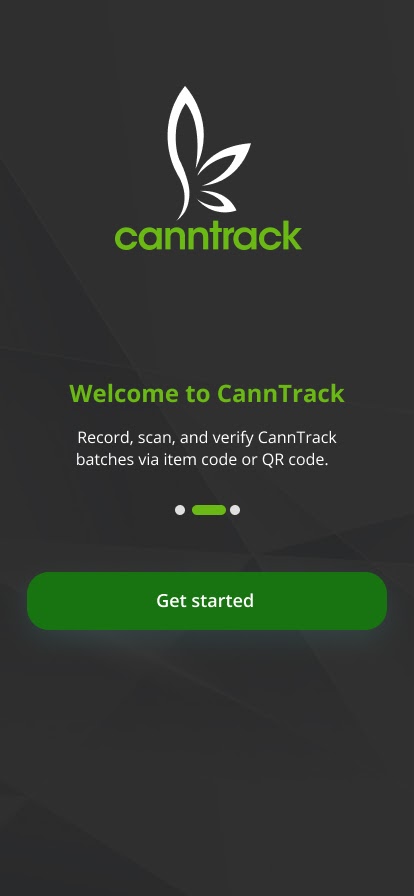 There is also another component here - the admin dashboard. This allows for admins on the supply chain to create new batches, and specify exactly who can log to it.
All of the above uses an exorbitant number of Symbol features to handle permissions, logging, entity representation, and data retrieval. The beauty of this solution is it can be implemented almost like a SAS - enabling for any supply chain to easily adopt Symbol, as well as other DLT protocols such as Kadena in their workflow.